BREAKING: APC Comrade begs Government to bring back pharmaceutical company following price increase of Asthmatic medication
An APC comrade, Sulaimon Olamide, has pleaded with the Nigerian government to bring back pharmaceutical company following increase in price of asthmatic medication. Recently, due to the policies of the Nigerian government, the popular drug production company, GSK cut ties with Nigeria.…CONTINUE READING
Since the company is no longer present, most drugs have risen to astronomical prices.
The APC comrade who is an asthmatic patient lamented bitterly over the rapid price increase of Seretide disk, and Ventolin inhalers, both asthmatic medications.
APC Comrade begs Government to bring back pharmaceutical company following price increase of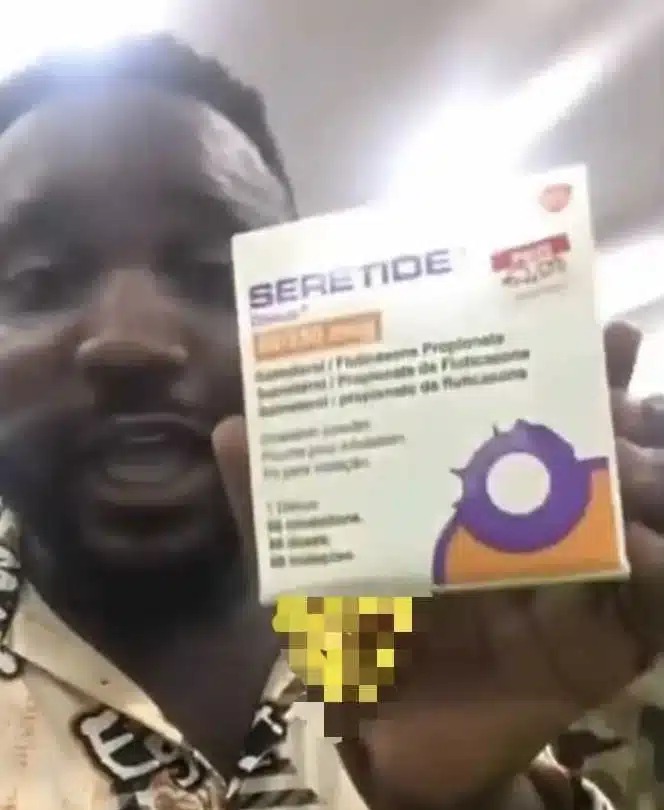 According to him, the Seretide disk used to be ₦8000 but has now become ₦52,500, while the Ventolin Inhaler used to be ₦1500 but is now ₦8,500.
The APC comrade states his salary is just ₦45,000 and he cannot afford to not purchase the medications and is pleading with the Government to help.
Most Nigerians have instructed him to reach out to the APC led Government directly as he is a member of the party.
See some reactions:
@don_marrtyynz wrote: "Apc boy. Contact Abuja they'll do something about it"
@dahnnysparrow said: "As the poor no dey breath ,how asthmatic people wan take breath"
@omalichanna reacted: "Mr man APC Yoruba Ronu's after you threaten to teach LP lesson abi . Oga stay one place , u dey mad."
@Mikkyyyyy_ advised: "They should listen to him abeg, why would such be so expensive? My babe nearly kpeme for my house, wetin i for tell police?"
@napuputhoughts said: "So sorry. I felt so bad for him. People really go through a lot in Nigeria because of poor policies and irresponsibility of our leaders."
Watch video here…
Asthmatic man cries out over the hike in prices of inhalers, others

— Instablog9ja (@instablog9ja) November 15, 2023